ZanyGeek DC Doom Patrol Costume Reveal
Here it is! My mystery DC costume reveal! Negative Man as portrayed by Matt Bomer on Doom Patrol, the HBO MAX exclusive series. See pictures of the original below.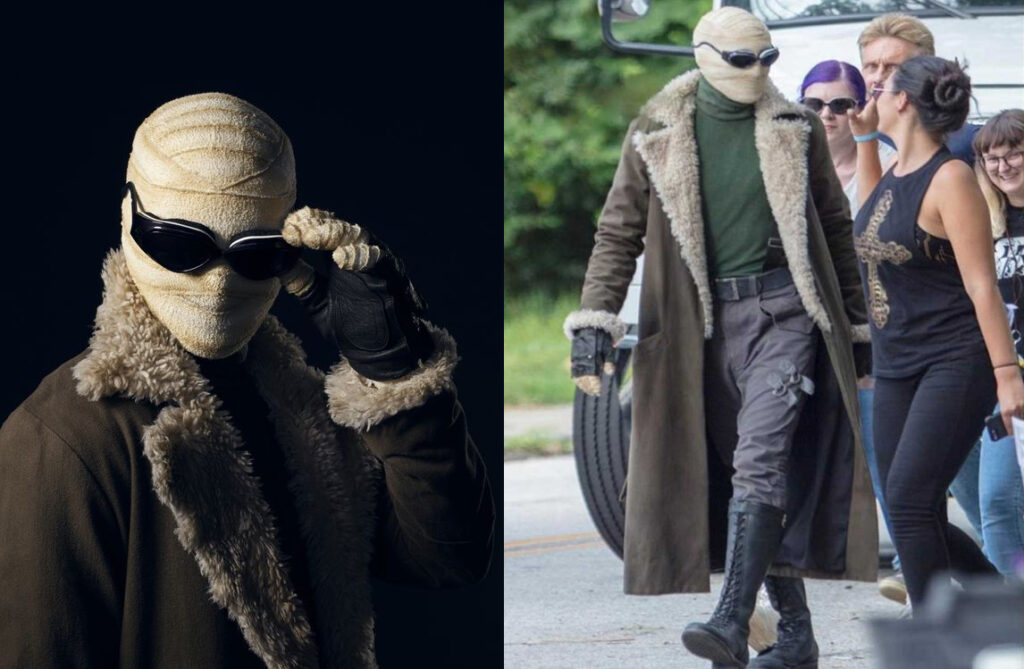 Those following me on Facebook know this was a fun costume challenge I took on to inspire me to get back into my Ocean Master build after some major setbacks. This one looks easy, but it provided its own set of challenges … like the coat. None of the ones available for sale were the right color or had the right look. So, I decided to make the coat myself from scratch, starting with creating my own pattern…something I've never done before. It's fully lined and has functional welt pockets. I'm really proud of how it came out. I'll post more on the technical aspects of the build in the coming weeks.
Instagram tops out at 1 minute for video uploads, so you can watch a sneak peek of the costume reveal there. The full 1 minute and 30 second reveal video is available above and on:
Vero True Social: ZanyGeek
Video edit by ZanyGeek. Thanks to Bestow TV and Outer Space International Studios for helping to make this reveal video possible.
Some FX by Pexels, Filmic Bros Production, and VFX101.
Doom Patrol Theme by Clint Mansell, Kevin Kiner & Sean Kiner. Stream Doom Patrol on HBO MAX. This fan film is not associated with DC or HBO MAX. No rights to characters or music implied or intended.
#costumes #cosplay #cosplayer #dc #dcu #dccomics #doompatrol #negativeman #HBOMAX #fanfilm #filmmaking #comicbooks #comiccon #comicon #costumereveal